Posts

3,012

Joined

Last visited

Days Won

70
13 Followers
About No.1MaxthonFan

No.1MaxthonFan's Achievements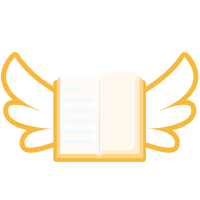 Half God (9/10)
Rare
Recent Badges
3
Community Answers
Single Status Update
See all updates by No.1MaxthonFan
Hi MaxthonFan,

I've been wondering if it's not time to post the *.mx5skin tool kit and tutorial in the public Skin Forum?  Are further developments in the works ?

I know some skin makers (e.g., Yoyoako) in yhe Chinese Forum have made some, but I don't see any tutorial updates other than a title change and a replacement tutorial on that forum.

Unfortunately, I've not been able to successfully log onto their new 3/4-part authetification scheme; I can't pass the captcha step. 

Let me know what you think, please.

Thanks for any feedback.

Have a happy New Year.

                      <<SL>>                 

I don't know it it is really worth it.  Remember the one guy we had doing skins? He got so bombed out by people just keeping asking for small changes to his skins and then insulting him when they didn't get what they wanted and Maxthon changing everything so that all his efforts didn't work anymore. I guess if the instructions were a little bit easier, more people could do their own skins but people now-a-days want just a couple of clicks to change things and since that isn't going to happen they get tired of asking.

If the skin makers over in the Chinese forum would post their skins here so that we could just download and install that would be fantastic, but I don't think they will.  We can ask the Bugs and see what they say.