Posts

3,001

Joined

Last visited

Days Won

68
13 Followers
About No.1MaxthonFan

No.1MaxthonFan's Achievements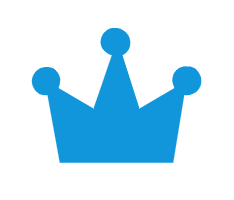 Demi God (8/10)
Rare
Recent Badges
3
Community Answers
It's still there isn't it? I have two options, Snap Screen and Snap Page. The Snap Screen lets you size the capture to whatever you want. Or was there some other option I'm not aware of?

Sorry, but on my system, it does not revert to the default size, it stays the same size as whatever I set, regardless of how many times I click on the favorite star.

Works fine for me also, retains the new width upon opening.

I agree. Modifying a browser isn't as easy as just adding a few lines of code and if it were, anyone could do it, but not anyone can. When things are changed, it takes a lot of time testing to make sure it's going to work and even then, it doesn't always work for everyone because people tend to modify their systems which can create havoc and break things. The majority of complaints I've seen here don't apply to my install of Maxthon. I click on a link posted as not working and it works fine for me, so I don't know what to tell them.

I don't have that problem, so there's nothing to fix for me.

Opens fine for me with no Error messages on Windows 11

That's only your opinion. I use it, so don't delete it.

Works just fine on my computer with Windows 11

And I can still adjust the width on 6.2.0.1101. I'm on Windows 11 EDIT: I can it wider, but not narrower and since I don't use it, it doesn't bother me.

I had to wait about 10 seconds, but the page finally loaded after I got the same "success" message.

Maybe I'm missing something, but I have no problem at all accessing passkeeper via the new tab and then clicking on Passkeeper. Am I not understanding your problem? Please clarify for me and thank you.

A new version was just posted today. https://github.com/aoyiteam/maxthon/releases/download/v6.2.0.700/maxthon_6.2.0.700_beta_x64.exe

You can install directly from the chrome webstore.

Welcome Andrey, hope you are well.