Posts

3,012

Joined

Last visited

Days Won

70
13 Followers
About No.1MaxthonFan

No.1MaxthonFan's Achievements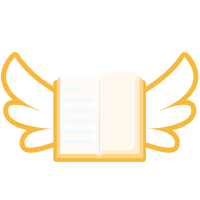 Half God (9/10)
Rare
Recent Badges
3
Community Answers
That's only your opinion. I use it, so don't delete it.

And I can still adjust the width on 6.2.0.1101. I'm on Windows 11 EDIT: I can it wider, but not narrower and since I don't use it, it doesn't bother me.

A new version was just posted today. https://github.com/aoyiteam/maxthon/releases/download/v6.2.0.700/maxthon_6.2.0.700_beta_x64.exe

You can install directly from the chrome webstore.

Welcome Andrey, hope you are well.

Go to the Google Web Store and add them from there. https://chrome.google.com/webstore/category/extensions

Well, they only have 3 months to figure it out, so we will see.

Not having any problem either yesterday or today. All pages load just time for me.

Don't forget the Chinese users. I don't know if they show up in the statistics.

Hi Bugsir006. When I click on home, I used to be able to see who is online. But I can't see that anymore. Did something change?

Hi No.1 MaxthonFan, I did not change that. If you still experience this issue, I can ask our engineers to check this issue next Monday. ?

Yes, I am still experiencing this problem. When the engineer get time, this is nothing really critical.

It's on the right side of the Tab next to the Close icon. But, you have to Right Click and then click on "Mute Site", then if you want to un-mute, you have to right click again and then click on "Unmute Site"

Works just fine for me, am watching it now.

HMMM am playing a 4K video @2160 on 34" monitor without a problem on my 1Gig internet with multiple windows open.