Posts

719

Joined

Last visited

Days Won

35
Profile Information
Payment Address

1HbWHnSqQ5KtkcGD6X8bZA6tGJaarRNw2h
Recent Profile Visitors
The recent visitors block is disabled and is not being shown to other users.
BugSir009's Achievements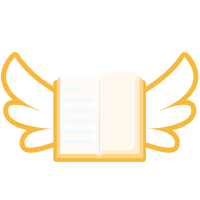 Half God (9/10)
Rare
Recent Badges
Hi Mhzayer, thank you for the suggestion. We will feedback to the team and let them do the necessary planning and to work on it.

Hi Zura Chelidze, our Passkeeper do not have export function as all passwords are highly encrypted.

Hi leeuniverse, request recorded. This request has been recorded as well

Hi Blinderson, you could do casting by selecting 'cast' on the top right corner menu.

Hello Maxers, we would like to thank you for your continuous support from the start till now and also in the future. Do be assured that we have put in all requests received to the relevant teams for them to check and work on it. In case if you didn't know, there are alot of requests each day from other channels as well. Based on each request, the team will have to plan on how to fulfill it and how it might impact on the current core we have. As you might know, one change could lead to different implications or in turn more bugs to occur. Do be assured that the updating of Chromium is of top priority now and the development team is in the process of working on it to get it updated as soon as possible. Do bear with us and I am sure we are all sharing to make MX6 works and even better.

Hi scottchu.tw, are your saved username and password under Passkeeper? And are you using the latest 3200 version?

Hi Toros37, I have sent you a PM. Kindly check and revert. Thanks!

Hi Steven, there are no options available to import all the passwords over. If you want, you will have to visit the different website and login so that Passkeeper can store your login details from there.

Hi scottchu.tw, currently we do not support the option to not ask to save password. This will be added for the version in the near future.

Hi Toros37, are you using any extension that could be interrupting with the video playback function? Perhaps you could try to disable all extensions and try again? You could also click on the lock icon at the address bar to view site information and check if there were any restrictions to the whatsapp web.

Hi scottchu.tw, currently we do not have this simple copy extension in MX6 web store. You could download from Chrome web store and it is usually compatible. If after installing a particular extension and you noticed possible bugs, do let us know and we can ask the development team to fix it.

Hi ero35, requests recorded. You could use the resource sniffer extension to download videos

Hi BenReiley, we tried to test out this issue on youtube but could not reproduce the problem. Could you kindly record a video of this issue so we could forward to the development team to check further? In the meantime, could you also disable all the extensions you have and try again?

Hi BenReiley, we have tested but could not reproduce the issue. Could you try out the latest version V6.1.3.3100 and see if the problem persist?