Posts

516

Joined

Last visited

Days Won

28
Profile Information
Payment Address

1HbWHnSqQ5KtkcGD6X8bZA6tGJaarRNw2h
Recent Profile Visitors
The recent visitors block is disabled and is not being shown to other users.
BugSir009's Achievements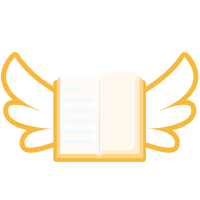 Half God (9/10)
Rare
Recent Badges
Hi Maxthonluvr, currently we do not support Linux so you will not be able to use MX6 on your laptop.

Hi rambo, bug reported. Do make sure that the checkbox for Disable Autoplay in settings is not checked.

Hi Cllaymenn, I tried clicking on the link provided but was prompted "we could not locate the item". Could you kindly attach the video again? Thank you.

Hi eleena, currently we do not support the Addresses and More feature. We will note down your request and inform the development team.

Hi Jus2021, currently you could only delete it one by one manually. I will record your request and let the development know about this and see if they could optimize it for future version

Hi scottchu.tw, did you install any extensions? Could you try to disable all the extensions and try again to see if you experience the same issue?

Hi BJL, may I know if you are using installed or portable version? Could you download and install the latest version V6.1.3.1300 and try again?

Hi hidemyname_143, welcome to the Maxthon Community! Do download and install MX6 latest version V6.1.3.1200 and give it a try! We welcome all feedback and suggestions from members

Hi TheWhitestOfFangs, we managed to reproduce this issue on our end and has reported this bug to the development team

Hi pks01, the development team has reloaded uu.me and you should be able to access it now

Hi user666777, we can't say for sure now as it is pending further check from the development team. Do be assured that we will do our best to get it resolved in the next version.

Hi TheWhitestOfFangs, could you check under your clear browsing data settings to see if the box for auto clear on exit is checked? And if the clear cookies were checked for all time?

Hi TheWhitestofFangs, could you download the latest version V6.1.3.1200 and see if the issue persist? If yes, could you record a video for us?

Hi kvd71, you could go to Settings > Advanced > Video and Audio > Disable autoplay Make sure the checkbox of disable autoplay is unchecked.