 Posts

51

Joined

Last visited

Days Won

5
Profile Information
Gender
Payment Address

1JTPkf5yupw9Z7QwELdkBQJj2D9ufpsqko
Recent Profile Visitors
The recent visitors block is disabled and is not being shown to other users.
avegaweiss's Achievements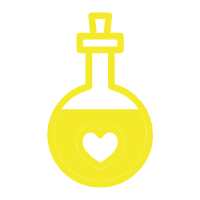 Assistant Mage (3/10)
Team, can you share your planning to new features on MX? Usually this weekly release are most bug fixes. And there is a lot of feature requests in the forum.....and no visibility when their will be available! Thanks for your continuous work.....

Feature requests: The sidebar now has so few items, that is a waste of space. Why not add also posibility to drag items from bookmark? Just use page icon as icon.

Hi guys. Passkeepr forgot all the passwords (not the entrys) on last update. Any tips?

It is possible to add bookmarks onthe side bar? Or how do you add items (apps?) here? It's a nice option....but still not very useful.

I've added some snapshots, and then, the infobox became inusable. When I try to access some of the content, the app freezes and I need to close window. Now, I've lost access to my notes...... Some idea?

a. In this page, password field fills automatically, but username doesn't. I think you can try, even with fake users. https://www.invertironline.com/User/Login?currentUrl=%2FMiCuenta%2FMiPortafolio b. I try with a clean install, and CTRL-F1 problem was fixed. Thanks! c. Find problem is intermitent. I'll try to get some dump log next time.

Some issues I continue findind on 4.9 track: - magic fill only fills some of the entries, but not all - Snap can't be associated to CTRL-F1 (or just CTRL-F1 shortcut not working) - Find in page Freezes almost every time I try to use (and need to kill maxthon from task manager) On the other hand, PLEASE! go back to some key features: - split screen - developer tools on both retro and ultra mode Also I miss more frequent updates, where some minor bugs were corrected very fast. Is Maxthon still a live project? I see more focus on "search de maxthon pet name", or "greetins for all these years ", than in paid atention to users requests.......