Posts

221

Joined

Last visited

Days Won

4
Profile Information
Gender
Location
Interests

TV shows, comic books, Inter Milan., IT...
Recent Profile Visitors
The recent visitors block is disabled and is not being shown to other users.
Xahi4475's Achievements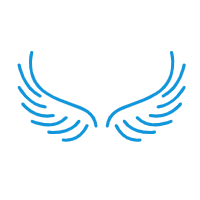 Great Mage (7/10)
OK, thanks, Leeuniverse. I had to look what I changed or missed. I enabled "Show in Search Results: Search suggestion. It wasn't like this in 1200 build or earlier. So, I got confused. :S Now I think it's fine.

So, it's just me? When I try to search from address bar or search bar, nothing happens. I write let say "The best browser". When I use ENTER nothing happens. I must write goo to open suggested Google dot com to make search. Edit: now I can't even search highlighted text. It was possible in previous versions. Edit 2: OK, I can search with drag and drop. But, sometimes, drag and drop doesn't work.

Another bug. When I open new tab, not my new page, but Facebook. Also, when I try to open Gmail, browser crashed every time.

Hello! Thanks for new version. So address bar will take time to fix? 😋

Aliases are broken (from 1300 build).

OK, thanks, guys. Maybe back to previous beta will solve it for me. Edit: yeah, 1200 beta is prefect. Smart Address Bar and Aliases works well together. Enter too. Please, fix it. I disabled automatic updates.

Now nothing works with ENTER. You messed Address Bar. You write something in Address Bar and in Search Bar, Then ENTER, nothing happens.

But, now something's not right. I don't want to disable Smart Address Bar. i got used to write 1 letter and then I see suggestions. To make Aliases work I had do disable Smart Address Bar. Why? You broke something. Earlier Smart Address Bar and Aliases worked fine together. Edit: compromise would be disabling "show in search Results: search suggestion" then Aliases works with Smart Address Bar enabled, but not with "Alias" ENTER, but "Alias" then MOUSE CLICK. Still it was better earlier. But, I guess I'm alone in this. 😋

Still aliases with 2 letters not working anymore. Only those with 1 letter. Edit: sorry, my mistake. All aliases works, only new aliases I made last days for some reason were deleted. I thought not working. So, all aliases works well. Thanks again, Mhzayer.

Thanks, I've disabled Smart Address Bar and now Aliases are OK, Mhzayer. 😉

Anyone noticed something is wrong with aliases, this version? Example, I have "k" alias when I type "k" and Enter in addressbar nothing happens. F1, F2 etc aliases works well. Edit: it's worse. if alias is with one letter nothing happens, but if alias have 2 letters then it's ignored by Maxthon. I have "em" alias. When I type "em" and Enter in addresbar, it opens new tab with "em" results in Google.

BugMiss006, can you guess what menus are these? They are myMX5 menus. I deleted shortkeys for Save As..., Print, Back, Forward, Refresh, Add to Maxnote etc. Only I miss F5 for Refresh but I'm fine, I use mouse guesture. Now I'm almost ready to make maxthon 5 my default browser.