Posts

201

Joined

Last visited

Days Won

3
Profile Information
Gender
Location
Interests

TV shows, comic books, Inter Milan., IT...
Recent Profile Visitors
The recent visitors block is disabled and is not being shown to other users.
Xahi4475's Achievements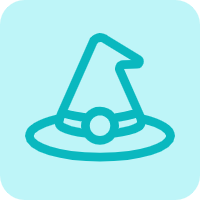 Junior Mage (4/10)
Kosovo (Serbian IP). But latest version downloaded fast.

I came here with different browser, latest 2605 exits every time I open it. And stays in memory. But, only today, I don't know why. Worked well until now. But, new version I believe will be OK. Also, downloading of Maxthon setup file is so slow. Or, it's just me? I have super speed internet. 😛

Thank you very much for the side bar. Also, I ask, if is possible to add certain popular bookmarks in sidebar, like Facebook, YouTube etc. or user choices? Take it in consideration in the future. 🙂 Edit: only now I saw you changed again icon. But why? Better was at 1800 build. 😝 Now again is similar to version 5.

BugMiss006, can you guess what menus are these? They are myMX5 menus. I deleted shortkeys for Save As..., Print, Back, Forward, Refresh, Add to Maxnote etc. Only I miss F5 for Refresh but I'm fine, I use mouse guesture. Now I'm almost ready to make maxthon 5 my default browser.

It's fixed? Oh, yeah I tried it. Very nice. No need to use UA IE11 anymore. Thanks, man.

Hm, I understand, too bad. I will use version 4.4 until no more pages are loading with it. The only reason why I use 4.4 and not 4.9 is really stupid reason but this is how I feel better and comfortable. It's context menu, 4.9 has Chrome menu, wide long menu (included shortcuts) and 4.4 has original Maxthon narrow menu. Narrow menu is cute and comfortable or how to say. Have a great day!

Maybe you could make small update for 4.4 version to fix Facebook. ;) Edit: Change User agent to IE11 and FB works but then I can't edit this post. Too bad.

For my experience Maxthon has the best speed.

I think you helped me too because in my MX Nitro flash wasn't OK. Now is better. Thank you!