Posts

195

Joined

Last visited

Days Won

3
Profile Information
Gender
Location
Interests

TV shows, comic books, Inter Milan., IT...
Recent Profile Visitors
The recent visitors block is disabled and is not being shown to other users.
Xahi4475's Achievements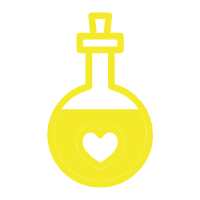 Assistant Mage (3/10)
You totally scared me with those screenshots. I'm waiting for new version. 😜

Hello! Sorry te hear that. 😕 I did not expect you to install Advanced System Font Changer. I see I have installed version 1.2.0.37. I posted screenshot of Advanced System Font Changer to tell you changes I made in my system. You know I'm miope so I prefer larger and bigger objects. Also I like font Tahoma. So, no problem. It was interesting space between buttons but sure it's because I changed everything in my system and it's not Maxthon mistake. It was just idea. Have fun and thank you again for new Maxthon.

OK, it's true I increased size of font and menu etc. Browser percentage is 150. So, of course if I had normal size of fonts it would be OK in Maxthon.

Can you make zoom number wider since there is enough space?

Interesting. My MX5 and MX6 have almost same icon. I need to use camera to ilustrate it. Too lazy to get on my phone. 😛 Maybe tomorrow.

Thanks for the new version. Also I wish icons of MX5 and MX6 are different.

BugMiss006, can you guess what menus are these? They are myMX5 menus. I deleted shortkeys for Save As..., Print, Back, Forward, Refresh, Add to Maxnote etc. Only I miss F5 for Refresh but I'm fine, I use mouse guesture. Now I'm almost ready to make maxthon 5 my default browser.

It's fixed? Oh, yeah I tried it. Very nice. No need to use UA IE11 anymore. Thanks, man.

Hm, I understand, too bad. I will use version 4.4 until no more pages are loading with it. The only reason why I use 4.4 and not 4.9 is really stupid reason but this is how I feel better and comfortable. It's context menu, 4.9 has Chrome menu, wide long menu (included shortcuts) and 4.4 has original Maxthon narrow menu. Narrow menu is cute and comfortable or how to say. Have a great day!

Maybe you could make small update for 4.4 version to fix Facebook. ;) Edit: Change User agent to IE11 and FB works but then I can't edit this post. Too bad.

For my experience Maxthon has the best speed.