Posts

294

Joined

Last visited

Days Won

3
Profile Information
Gender
Payment Address

16aPZfz6JJfPwXLRhpswtNdiDiWMX2hsBJ
Recent Profile Visitors
The recent visitors block is disabled and is not being shown to other users.
Wisely's Achievements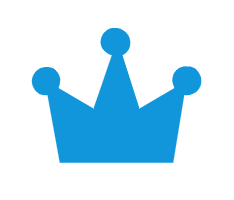 Demi God (8/10)
Rare
Recent Badges
The problem is same the as before..... bandicam 2023-08-08 19-08-35-905.mp4

why the issue come from extensions? same extension at before, no issues.

Hi bug009 at 7.1.6.1100 is same the problem. I don't believe is our setting issue. in 7.1.6.1100, when I open the MX, the start page is my settings, but 7.1.6.1100 always opens i.maxthon.com. Why? and I click the home icon, the page is correct, it's open my setting. by the way, 7.1.6.1000 => no this problem. update, 7.1.6.1000 => it's the same as the problems. open i.maxthon.com. I believe the issue is from the MX server setting. because yesterday is no issues. that work well, but today. duplicated issue: 1. click MX to open one page. 2. click 2nd MX sessions (not open a new tab) the 2nd, 3rd MX first tab is i.maxthon.com, but my setting is my start page or my multiple urls.

I found a problem on Google maps. MX4.4.3.x cannot using Mice wheel to Zoom-in and Zoom-out I need change the mode back to compilable mode, then the wheel be ok to Zoom-in/out. Please help to fix it

Yes, I have email the issue to IDM. No any feedback now. I think the problem is MX. Because my PC instll firefox, Chrome, Maxthon 4 /3 The issue is only happening on MX4. and the problem is MX4's downloader (default download), and MX4 QuickAccess. How can I say? the problem is IDM, I don't think so. I have tried guess account on my PC MX4, the issue is same. And download the files thru MX4 to automatic capture the download address. The IDM is work well. But as you know: If I press alt, the download permission be transfer to MX4's downloader. Then, downloader be no any respond, just the downloader UI. Also, the QuickAccess is same, during open the MX4, or see the QA after close all tabs. The QA be no any response. I need close MX task by Windows task manager to close all of MX PID. :@:@:@:@

The problem keep to MX4.4.3.2000 with IDM6.21.14/15. Also, I tried remove IDM the MX4 downloader/QuickAccess be work well. And I reinstall IDM 6.21.x any version, the MX4.4.2.x~4.4.3.x be not ok:@:@:@:@:@:'(:'(

DARKSTORM replied at 2014-11-9 20:44 MX downloader worked for me... Downloaded 2 files a while ago, 1 apk and 1 rar=>downloaded from Mega ... the issue be installed IDM 6.21.15 on same PC. When you install IDM and MX both, the MX downloader be not workable, QuickAccess be crash or stock on open the QuickAccess Please see the issue, and get the point. If you never install IDM. the MX be work very :@well.

When I upgrade MX to 4.4.3.1000 from 800 with IDM upgrade to 6.21.15 The MX downloader / QuickAccess cannot work again. The issue is same before. No respond, or MX response is very low on QuickAccess downloader is always no respond. Could you check this problem and fix it?