Posts

120

Joined

Last visited

Days Won

11
migel's Achievements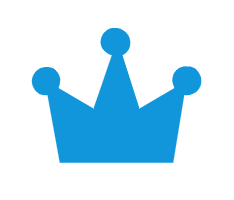 Demi God (8/10)
Hi, I can not download the portable x64 version, the first link starts downloading slowly and after a while it stops, with the second link it does not start at all. Thanks.

Hi, i try download all links and my Kaspersky says WARNING WEB PHISHING etc.

Hi, crashes without leaving reports.

Hi, and in this version none of the problems I have have been fixed. Αll the problems I had in the previous versions I have in this one as well. Lots of crashes a day for no reason, etc.....

Hi, new version notification works for the first time!

Hi, Win 10ENT x64 / Maxthon Portable v6.1.3.2601 (64-bit) 0429

Hi, I think the icons are for windows (because i have the same icons in all my win). My windows is 10ENT and i work with Portable Maxthon 6.1.3.2400 (64-bit) 0415. I do not think it is compatibility issue with Windows 8.1. Ιf you want you can try to make a new TEMPORARY user in windows 8.1 that you have and try from there.

Hi, I have some other problems but I do not have that prob.

Does not work on any site. bandicam 2022-04-07 14-07-56-527.mp4

Hi, Right-click translation no longer works.

Hi, i have problem with the shortcut icons in last portable version 6.1.3.2200. Until the v6.1.3.2100 the shortcut icons were corrected, ie each shortcut had the icon of each site, now all the shortcut icons have the maxthon icon. Thanks for any help.

Hi, i have send before without solution, i wait for the next version to try.

Hi and thanks for your answer but i have try all methods without any result (I have said it many times, maybe also be a problem with the my "user data" folder). They also sent me and I tried the chromium 96 with which I did not have any problems, so there is poor memory management I think or something wrong in my "user data" folder, because also the YouTube problem continued in me (crash if i try to make shortcut). I wait try it the next version.

Thanks, I use portable only, but i have try installed version also with the same prob.