 Posts

30

Joined

Last visited
Recent Profile Visitors
The recent visitors block is disabled and is not being shown to other users.
grisp1's Achievements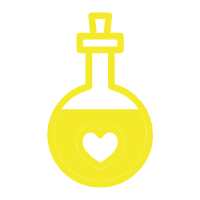 Assistant Mage (3/10)
Rare
Recent Badges
Hello. Seems like Favourites sync issue is back - my two 6.1.3.1200 (64-bit/install) 0114 instances are out of sync. Please advice.

Hello @BugSir006. I have Synology NAS in my home network which uses a self-signed certificate. This build makes it unusable because the security warning page contains no "Advanced" button: Build 6.1.3.800 shows the page differently: and allows proceeding to the page via "Advanced" features. Please fix that. Thanks.

@BugSir006, after switching to the latest desktop versions (505/600) I don't see any favourites in MX for Android 6.0.1.4800 (but they are fine in desktop builds). Please advice. Thanks. Upd. Favourites are back after 2 day absense. Weird.

You may start any youtube video and turn the subtitles on: Youtube adds automated translation if video has no subtitles.

Also, is it possible to improve PIP feature and have subtitles to be shown there instead of the corresponding tab?

Status bar is barely visible in incognito mode: Install Version 6.1.3.505 (64-bit) 1130.

Yesterday I re-installed 3501 over 3600 and re-synced passwords from another computer after. This morning the passwords are back to norm here. I sent you the logs via PM.

Hi @BugSir006. There was nothing special - the build was installed last week and was working fine. Started my computer this morning and found that all the passwords were gone.

Hello @BugSir009, This morning my MX 6.1.2.3600 (64-bit) 1112 lost all the passwords in Passkeeper. Please advice.

Hello @BugSir006. I retested this again and it seems to perfectly work now - weird. Sorry for the false alert.

Hello @BugSir006. This build has issues with getting location info in incognito mode at https://stocktrack.ca/ Thanks.