Posts

131

Joined

Last visited

Days Won

6
Profile Information
Gender
Location
Payment Address

1Pe34763pGMJDQxfWzteYmLiByjZKiU8WA
DONG DONG's Achievements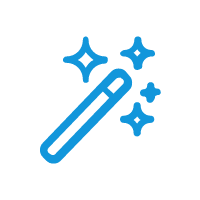 Apprentice Mage (2/10)
Who still waiting for Side bar and the Downloader of mx5 ??

Aha ok, But .. I have to do it in Every tab I open ?? Because When I open New tab, It Back to "disabled" again, and it's not work ..

can u put a video for it ? I think I couldn't .. I meant how can I change to 999999?

Should i try it ? and tell u ?

Yeah It's Disabled but still Auto-Refreshing tabs .. And I tried All Updates ..

I have the same problem, And I tried all resolutions But nothing changes, Auto-Refreshing ..

No I didn't open incognito window .. And I can't Record this Issue Because this problem makes my whole computer not working properly.. Oh .. It's The same problem in this video .. bandicam 2021-07-03 04-43-30-278.mp4 Same Problem Here

Thank you so much, it resolved now. But still there problem, When I open new tab, MX6 Stops working At all .. so ..

I already made a screenshot. and the problem that i can't do anything .. so i can't disable any extensions ..

Back to MX5 .. I can Do And Find what I want in him .. Side Bar ✅ Status Bar ✅ Add The Picture that u want to Background ✅ Ad-Blocker ✅ MX5 Downloader ✅ MX5's Pop-up mode ✅ MX5's Translation ✅ Best than Google translation 🙄 Auto-Refresh too ✅

The latest very heavy updates 6.1.2.1800 - 6.1.2.1700, so much I can not do anything in the browser .. It only continues not to respond all time, with difficulty I have been able to send this comment. I even can not log on because, if you log in, I will not literally do anything, it is only to respond to the over time and cause a complete computer does not respond .. I can not resolve it .. It's just too heavy and does not respond throughout the time .. I can not browse or do anything .. bandicam 2021-07-03 04-34-11-600.mp4 bandicam 2021-07-03 04-43-30-278.mp4

I would like this when I press "ctrl + F1" to capture the picture and download the snapshot directly to a pre-defined location without asking me to choose the folder again..