Posts

266

Joined

Last visited

Days Won

8
Recent Profile Visitors
The recent visitors block is disabled and is not being shown to other users.
Toros37's Achievements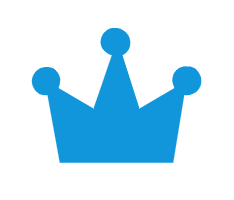 Demi God (8/10)
Rare
Recent Badges
I've been using Maxthon browser since Mx 3. I was very satisfied. But since 13 days it has disappointed me. Hasn't had a problem so far. But since 13 days Maxthon Android started to shut itself down. The reason is most likely due to Android 12. Because Android 11 does not have this problem. Thanks BugSir009 Interested. It has been registered. But nothing has changed since 13 days. No new version has been released. I had to delete Maxthon Android and installed Opera instead. I am very happy with Opera. There are many cool features that Maxthon doesn't have. I don't blame myself for doing this.

BugSir009 Thanks for your interest. I agree with the friends who posted above Yes This problem does not exist in Android 11. When the Android 12 update came, Maxthon Android went nuts. It shuts itself down. I tried it in another Android 11 version. It worked normally. So the problem is Android 12. Dear BugSir009, could you please forward this to the bug team? I want it to be fixed as soon as possible and the version that works in Google Play to be installed. I don't want to give up my Maxthon. Thanks...

Hello: My mobile phone is Samsung Galaxy S10 Model SM-G973F Since 2 days my Maxthon mobile browser has been shutting down by itself. Maxthon application on Google Play installs the old version. When I want to install Maxthon Browser V7.0.0.5000, it definitely does not install it. "It has been removed from the Play Store at Google's request," he says. So I gave up on the version. The browser in the old version has been closing by itself since 2 days when I try to type something in the search line. This didn't exist before. I tried all the search engines and no results. Maxthon closes every time. It has already disappeared from Google armada. It's very frustrating. I've been unable to use Maxthon. Search is not patching. I wonder if Maxthona should be allowed somewhere. It crashes again even though I gave all permissions. I am waiting for your help. Thank you.

Hello, I would like to see the current topics in the Mx6 questions and discussions forum, that is, the most recently written topics. The forum I opened shows the year 2020. This is old information. What should I do to see my new threads at first. I searched a bit but couldn't find it. Thank you

Thank you Magdalene. But unfortunately it didn't. I still cannot access my mailbox. I will think of other solutions. Thanks anyway

Bayas son açıklamalar nedir bizde anlasak.

Teşekkürler. Programı gittikçe geliştiriyorsunuz. Başarılarının devamını beklerim.

Vi auguro un orologio piacevole per i film.
Non capisco quello che scrivi qui è perché.
Hai a che fare con Maxthon?
Romanza saluti rosa

Bu özelliği kullanıyorum. WhatsAppın maxthona gelmesi iyi oldu. Yalnız bir problem var. Ayarlar gelişmiş en alttaki kutucuğa; Mozilla/5.0 (Windows NT 6.3; tr-TR; rv:1.9.1.3) Gecko/20100101 Firefox/36.0.4 " yazınca maalesef 1-2 web sitesini açmadı. Bundan ileri geleceğini düşünmediğim için çok uğraştım. Sonradan default yaptım. Açılmayan sayfalar açıldı. Furkan Avşar Bey ben şunu sormak istiyorum. Bu kutucuktaki satır ne işe yarıyor? Boş bıraksak bir şey olur mu?