Posts

262

Joined

Last visited

Days Won

8
Recent Profile Visitors
The recent visitors block is disabled and is not being shown to other users.
Toros37's Achievements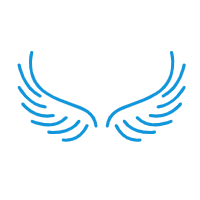 Great Mage (7/10)
Rare
Recent Badges
Hello, I would like to see the current topics in the Mx6 questions and discussions forum, that is, the most recently written topics. The forum I opened shows the year 2020. This is old information. What should I do to see my new threads at first. I searched a bit but couldn't find it. Thank you

Thank you Magdalene. But unfortunately it didn't. I still cannot access my mailbox. I will think of other solutions. Thanks anyway

Bayas son açıklamalar nedir bizde anlasak.

Teşekkürler. Programı gittikçe geliştiriyorsunuz. Başarılarının devamını beklerim.

Vi auguro un orologio piacevole per i film.
Non capisco quello che scrivi qui è perché.
Hai a che fare con Maxthon?
Romanza saluti rosa

Bu özelliği kullanıyorum. WhatsAppın maxthona gelmesi iyi oldu. Yalnız bir problem var. Ayarlar gelişmiş en alttaki kutucuğa; Mozilla/5.0 (Windows NT 6.3; tr-TR; rv:1.9.1.3) Gecko/20100101 Firefox/36.0.4 " yazınca maalesef 1-2 web sitesini açmadı. Bundan ileri geleceğini düşünmediğim için çok uğraştım. Sonradan default yaptım. Açılmayan sayfalar açıldı. Furkan Avşar Bey ben şunu sormak istiyorum. Bu kutucuktaki satır ne işe yarıyor? Boş bıraksak bir şey olur mu?

Bende de oluyor. Çok sekme açınca PC acaip kasıyor.

Tekrar deneyeyim bakalım Furkan Bey şunu da sorayım. WhatsAppın nasıl maxthonda kullanılacağın yazan bir mesaj göndersem mahsuru var mı? Biliyorum bir çok arkadaş bunu bekliyor.

bayas replied at 2015-3-31 08:14 Merhaba, geri dönüşün için çok sağol. ilk olarak kopyala-yapıştır yapmana gerek yoktu as ... Çok teşekkürler. Doğrusu fikirlerime cevap vereceğinizi zannetmiyordum. Madem böyle ben biraz daha ileri gideyim. 1- Anlatığınız şeyi yaptım ama olmadı. Elle seçilirken kelimeyi seçiyorum ama fare imleci yanında seite ikonu belirmedi. Dolayısıyla panelde kelime çıkmıyor. 2- Kelimeyi kopya paste yapınca çevirme yerindeki panele sağ veya sol tıklama ile yapıştır yapılamıyor. Ancak CTRL+V yapmak gerekiyor ki bu çok zahmetli bir iş. 3- Sol kenardaki t ikonuna basınca açılıyor. Ama tekrar maxthon sayfasına dönünce bu sözlük tablosu otomatik kapanıyor. Bunun kapanmaması lazım değil mi? 4- Yeni sürümde toolbara ekleme kararınız iyi olmuş. 5- Evet Maxthonun sözlük uygulaması güzel değil. İnşallah ileride gelişir. Tekrardan teşekkürler

Okuyucu kipinde şöyle bir problem var. Daha doğrusu problem değilde daha iyi olaiblirdi. Arkası arkasına yüklenebilen bir sayfada mesela gazete sayfasında okuyucu kipi yükleniyor. Ama diğer sayfaları otomatik yüklemiyor. Yüklemek için resime tıklayıp açılan sayfada yeniden okuyucu kipinin yüklenmesini bekliyor. Yükleme kısa yolu diyor ama çalışmıyor. Ne demek istediğimi şu örnekte görebilirsiniz. http://www.sabah.com.tr/fotohaber/teknoloji/suya-dusen-telefon-nasil-kurtarilir Resim altındaki rakamları veya resmin sağına tıklayın.