 TheWhitestOfFangs
Members
Posts

211

Joined

Last visited

Days Won

8
Recent Profile Visitors
The recent visitors block is disabled and is not being shown to other users.
TheWhitestOfFangs's Achievements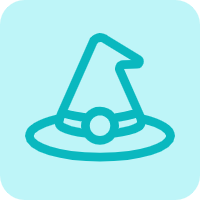 Junior Mage (4/10)
Rare
Recent Badges
Hello, A while ago I suggested the option to prevent Maxthon from getting websites that were searched at to be automatically added to the search engine line ("Get search engines from your browsing history and add them to search engine list automatically"). Basically add a simple on/off option for this. It is causing many problems for me, for example when using tet from Facebook and using the right click -> search (on Google), first it opens Google search but then redirects back to FB, since it is now contained in the search engine list automatically. It has been a while and I would strongly request to manage this feature, but allowing a very simple off switch to it.

Is there any follow-up on this? Is there a plan to make the clean-up automatic when closing the browser? Honestly, this is one of the main issues that prevent me from fully transitioning from MX5 to MX6...

With one crucial difference: there's no auto-clean on exit. I can find extensions that do this automatically when opening the browser, but that's not what I want.

Hello, I couldn't find this issue anywhere else so I'll ask it here: MX5 had a simple yet very useful feature of clearing data (history, address bar, cache, etc.) on exit. This feature really helps keeping everything clean and tidy - is it available on MX6 and if not, will it be? Image from MX5:

This is a post that warms my heart. I'm so happy to see this statement!

So I've been trying a few extensions and noticed that the address bar gets filled pretty quick with icons. In fact, just using all the built-in ones (Adblock, Resource sniffer, Developer tools etc') already takes alot of space. Is it possible to control the amount of icons shown? Maybe add a show/hide option in the extension manager? Or group them up somehow? Also, when clocking "remove" on the icon of addons/extensions it says "You can hide the button of this extension in Customize UI". Well I looked for it, don't know where that is... I can only find the extension manager and enable/disable them...

So I've noticed that there are issues when trying to use http://musicovery.com/ I'm guessing this is a flash compatibility issue, but it repeats on several versions of flash from old to new, but not on Chrome or Firefox. It is as if the flash is "unresponsive" although it works... i.e: When logging in, it doesn't do anything, but when canceling using the X and reloading the page, it does sign-up Using play/stop buttons feels buggy and the same with the "like" and "unlike" buttons. Again, this does not happen with Chrome/Firefox using same flash version

Magdalene, thanks for the extensions, however that was not the point. APB is excellent, but I find it hard to get the right format for writing rules (I try to hide block divs and classes according to some rule and it doesn't work - most likely because I do it wrong, although following APB's manual). What I want is something that sets the APB rules quickly and effectively, not 3 different blocking extensions (and APB is already integrated so...) Edit: I tried these extensions, to see if they are worth it - they aren't. The clipper is very limited and the NoAds... just didn't work (I couldn't even reach the preferences)

This is a nice little extension that help utilize ABP better by quickly blocking elements... Any change this will find its way to Maxthon as well? It can be found here: https://addons.mozilla.org/en-US/firefox/addon/elemhidehelper/

Recently, more and more websites detect ABP and prevent access to content if it is detected. This eliminates the need for ABP, since one can access those pages only if ABP is disabled (or some tricks are done). Is there a way to prevent websites from detecting ABP? The last thing I want is to disable it exactly where the ads are lurking...

Hello, Is is possible to request plugins/extensions which exist in Firefox/Chrome to be transitioned into Maxthon? There is an extension, names EZproxy, which is used specifically for library applications, as can be found here: https://chrome.google.com/webstore/search/ezproxy?hl=en Now, since it is merely a proxy extension for chrome, I guess that it can either be transitioned into Maxthon relatively easily or just be applied via more general proxy extension (This is proxy just for specific sites which are library-related, not a general use proxy) Any chance of getting this, or instructions on how to do this myself?