 Posts

59

Joined

Last visited

Days Won

7
Profile Information
Payment Address

19GoSGmJFUFXcWgcdfb5ZyAw7XmRWLcD3F
Recent Profile Visitors
The recent visitors block is disabled and is not being shown to other users.
Mr. SS's Achievements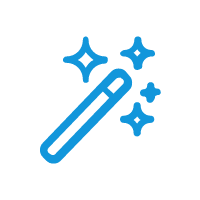 Apprentice Mage (2/10)
Rare
Recent Badges
Today the data for the oldest 2 days is missing (reverting to 7 days of history), but the log files for today and yesterday are empty (0 bytes). I don't suppose they can be of any use like this?

Since I updated to v. 6.1.2.2100, the history started to extend; now I have 8 days of history (over a period of 11 days total). Will keep checking to see if hits a limit again and will send you the log files when it happens.

My history is also being deleted, keeping only the last 7 days (including the current day). Is there maybe an option that I am missing? I would prefer to keep the history for at least several months.

I am missing suggestion for text fields; in previous versions when I wrote something in a text field it would always show me suggestions from what I wrote in the same text field on the same webpage in the past; now I don't have any suggestions at all.

Now MX6 is totally usable for me, and I appreciate very much that our suggestions are implemented so quickly; it's very pleasant to feel this kind of responsiveness from the developer. There is one other thing that I am missing from MX5: when typing a search query in the address bar, in MX5 you get suggestions based on your personal history and most popular search queries (I think), while in MX6 only from personal history. Can we get the most popular search queries suggestions in MX6?

Thanks! I scoured the settings and the menu, but never thought to look at that button, maybe because I never use it.

Good question, I can't find it either.

If possible, I would appreciate a setting to choose the vertical alignment of pages that do not scale to the whole browser width. Most web pages are still in the 90's, with a width that only scales up to maximum 1280 pixels (usually less), so a big part of a modern screen stays unused. I would like to use that wasted screen for another window in some cases, and I know that I could just resize the browser window (I usually have it maximized), but that would be inconvenient for me as I would have to maximize it for some tabs that scale well and then restore for other cases; having a vertical alignment would make things much better optimized.

It happened again after the last update; I disabled all extensions (including default ones like resource sniffer), and the error was still there, so it doesn't seem to be related to any extension.

Will do so the next time I encounter the error and let you know.

No, no proxy of VPN extensions installed. The only new extensions that I installed lately are FakeSpot and ReviewMeta.

Also, I get many errors like this lately (starting with version 6.1.2.1400). I get them on websites that I never got them on before. This page isn't working www.example.com redirected you too many times. Try clearing your cookies. ERR_TOO_MANY_REDIRECTS

Just realized there's another bug: when downloading a file and modifying the destination folder name manually, if the folder does not exist the file is sent to the default "Download" folder instead of creating the desired folder, as it does in MX5.

Use CTRL+click to open in new background tab. Saving or downloading is basically the same thing; it's true that in MX5 images saved this way did not appear in the download list, but that's the only difference.

I am still missing the status bar with IP and CPU and network usage indicators. Also, while the new download manager does offer the "Open" option, it still saves the file in the selected location instead of a temporary folder, which is undesired; I want files that I open directly (like for example installers or archives) to be saved to a temp folder that gets cleaned, not to clog up space on my storage drives.