 Posts

35

Joined

Last visited

Days Won

4
Recent Profile Visitors
The recent visitors block is disabled and is not being shown to other users.
cherey's Achievements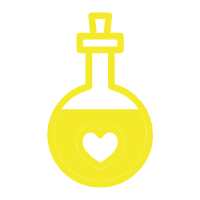 Assistant Mage (3/10)
Rare
Recent Badges
Thank you very much for these links. It's the only right way.

After 3 days, I was able to download the portable version and try version 6.1.3.2900 and I have to say that it seems to work fine. It had been a long time since I had start-up stability and with this version I have not suffered any crash (Finally!). I still think it takes a long time to load, but once it's loaded, its performance has stabilized: bookmarks, extensions, and theme sync with changes made on other computers. I do not agree with the forced interruption of the download of certain file extensions (EXE, MDB, etc.). I start from the basis that we are aware of what we download. If I make the mistake of downloading a malicious file, that's my problem. I don't need the browser to restrict or warn me from downloading. It is a useless measure because if I download a ZIP or RAR, it may contain an equally malicious EXE and the download completes normally. Does no one realize that this just causes unnecessary delays? At least include an option for someone who wants their downloads interrupted, but I want freedom. To detect malicious files I already have an antivirus installed.

Is this normal? Don't you guys want Maxthon to be downloaded by people? I have tried the download from other browsers and the result is the same. It would be better download it from a server as Mega or Mediafire. Also, the download is interrupted. Impossible try it.

I have tried to start version 6.1.3.2650 and again Maxthon has crashed. 8 files have been generated in the Crashpad folder, which are the ones attached to this message. Starting it a second time, Maxthon opened correctly. reports.rar

I have tried version 2605 and it does not open. Windows shows error message inviting to close. This is getting worse and worse. I had to go back to version 2400, the most stable for me up to now.

Maxthon 6 promised to be the best browser on the market. Little by little it was incorporating the excellent features of Maxthon 5, but an error persists that has not been solved and that occurs when it is executed, both in Windows 7 and in Windows 10: the program fails to start more than 50% of the times. This bug has been reported on multiple occasions and is the key point for the program to be stable and to be able to recommend it to other users. However, I cannot recommend Maxthon to anyone and am forced to use a second browser when I am in a hurry. I have a great appreciation for Maxthon, but currently I have to admit that Maxthon 6 is an absolute failure due to a bug that seems to be irreparable because it arises randomly and this makes it inconsistent. The new version 2601 continues the same. Today I am sending this attachment with the "Crashpad /reports" files that have forced me to try to start Maxthon 4 times! There is no point in continuing with more versions if this bug is not fixed. It is preferable to start a Maxthon 7 from the beginning with the basic characteristics of a good browser: no crashes, synchronism with bookmarks, fast startup, history, zoom and chromium compatibility for extensions. The rest of the features can be ignored and incorporated little by little as it is confirmed that the program is reliable. Thank you. reports.rar

Yes. I copied that folder under my own account. I don't use guest account. Username and passowrd are my browser info.

The problem occurred when installing beta version 1400 (portable) over version 1305. The following occurred: 1. I always use the portable x64 versions on Windows 7 x64 on 2 computers (A, B) at home and a third computer (C) at work with Windows 10 x64. 2. On computer A, I installed version 1400 (over the previous 1305). Maxthon stopped remembering automatic login and asked for username and password. After 3 seconds, it closed automatically. I proceeded to manually copy an older date backup of the bookmarks onto the BOOKMARKS file and it worked. Maxthon started successfully. 3. The same thing happened on computer B. I installed version 1400 (over 1305) and maxthon asked for username and password. Once opened, it closed automatically after 3 seconds. I then proceeded to manually copy all the files from computer A to computer B (deleting all of the above). Maxthon started normally, but had lost the passwords stored in Passkeeper. 4. I went back to computer A and found that I had also lost the Passkeeper passwords. 5. I manually recovered the Passkeeper passwords from an earlier date on computer B and then noticed that computer A had successfully synchronized and recovered the passwords automatically. 6. Computer C with Windows 10 is still with version 1305 and does not synchronize bookmarks and has not lost Passkeeper passwords, but I have not dared to install version 1400 on it because this computer is from work and is very far from those of the home. 7. I have observed that computers A and B (with version 1400) now correctly synchronize the bookmarks with each other, but do not take into account what was added on computer C (version 1305).

Maxthon starts and disappear within 3 seconds. Here is the last attached files in "Crashpad\reports" folder. reports.rar

Where must I send the compressed folder "reports"?