Posts

70

Joined

Last visited

Days Won

6
Recent Profile Visitors
The recent visitors block is disabled and is not being shown to other users.
UserMx5's Achievements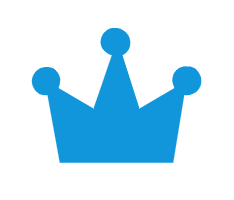 Demi God (8/10)
It would be great to find some extension for working with bookmarks, like in the 5th version! And then all hope is already lost that the developers will get to this!!!

OMG!!! Even Winamp has already released a working build after the revival! And we are still discussing the problems of small windows here! Dev team analyzes... Apparently when Chrome approaches the 200th version, our Max will immediately jump to the 105th! There is still no way to sort bookmarks by time added, time created!!! And we are still discussing the problems of small windows! P.S. Sorry guys, I can't read this thread without laughing! Hope it lifted someone's spirits!

There are still not many useful features that are in the 5th version and which are Constantly written about! But then we have a useless f...g Vbox and VPN!!! Such a feeling that they read the thread and specifically do not do what they are asked, but just periodically add all sorts of useless garbage!

Using a browser Without bookmarks... is like reading a book Without pages!!!

Finally sort bookmarks by date added and date created!!! You add and fix any Nonsense, not Important things! Very, Very sorry, but this is not a workable product!!! Developers seem to pay attention to all sorts of nonsense, not important things. There was a very amazing product that turned into god knows what!!! Why the f... are you doing all sorts of unnecessary extras if you can't do the basics?! You add unnecessary functions to anyone like Vbox, vpn, but no one adds important ones! The level of development of the project is at zero! I'm going to go use a F-fox that flies like a bird, rather than wait another 5 years to fix elementary functions that were in the 5th version

Same here. Theme Dark. 2560x1440

After a long break, the Cent browser again continued its development. Developer had gambling issues but is active again. Dear developers, do you keep in touch with him? Maybe you can take some useful solutions for your product... Your browsers had a lot of common nuances. Collaboration - is always very good! ⚡

Such a great job was done with bookmarks, but sorting by adding and updating has not been done yet again. Currently there is sorting by name only.

No offense, but sorting bookmarks is much more important than many of the listed details. Because when you have a lot of bookmarks, it is ABSOLUTELY Impossible to work with the browser ❗❗❗ It's like driving a car without knowing where! Until you find the right bookmark, you can get old! _______ Thanks for the tip, I'll try. And also the Cent Browser is also similar. Unfortunately, its development has also stopped a long time ago.

I don't understand, is it really that hard to do?! This has been written about for a very long time. There is no way they can add this very important feature! Instead, attention is paid to every little detail. ?