Posts

31

Joined

Last visited
Recent Profile Visitors
The recent visitors block is disabled and is not being shown to other users.
UserMx5's Achievements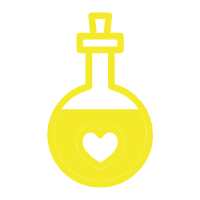 Assistant Mage (3/10)
Bosco In addition to this, there are a lot of problems and Lags !!! Until now, they cannot scroll the favorites as in version 5 to the right through the columns ! Scrolling down is very uncomfortable and very annoying! (I'm already tired of writing to them about this, so I don't write anymore.) The work of two versions - the 6th and 5th are different from each other like a turtle and a rabbit! ))) For fun, put a Cent Browser and compare them in terms of speed... Unfortunately, the 5th version will remain unattainable for them! _______ For developers: Thnx for your work, but unfortunately, no major changes have been observed!!! For many years I would be your devoted user, but now it is simply impossible to use this product! Version 5 because it is already out of date, version 6 because it cannot be used! At this rate, you still have a very, very long time to finish it! Nevertheless, with all my heart I wish you and your entire team every success and good luck in finalizing the final product!

Google Play update - 6.0.1.4800 Here still - 6.0.1.4600 Hmmm...

Scrolling bookmarks to the right in columns as in the 5th version is much faster and more convenient!!!

Of course to the right, as on version 5 is better! But at least the matter got off the ground. ))

Very Cool!!! Scrolling appeared!

BugSir006 ))))))) you have been sawing the browser for a YEAR already !!! No sense! Guys, can you do something else? ))) No offense! ;)

BugSir006 Could you try to click the Sync button? ___________ I click it on each version! Doesn't sync. And on version 5 in general, "History" does not work from 05.05

Зорг, заебал ты! (В шутку) Я же не тебя дрочу, а их, чтобы дыры залатали!!! Cent браузер летает как лезвие, а этот - Тупой, бля, как валенок!!! Там не наши разрабы сидят? ))))

In the bookmarks, scrolling to the right was never done! Still!!! Bookmarks are not fully synced! The latter are not added.

I have already written more than 10 versions to them about it! No result!!! They are doing all sorts of nonsense, and this important thing cannot be done in any way! Therefore, I still use version 5. It is very inconvenient to use bookmarks without horizontal scrolling!!!