Step 1: Set up a real E-mail
Before using UUmail, you need to set up a real E-mail. UUmail protects your privacy and provides a spam management service, thus we recommend you a most-frequently used E-mail address.
Step 2: Set up an exclusive domain name
You can customize your domain name (similar to the "@gmail.com", "@hotmail.com", "@outlook.com"). You have free choice for whatever domain name (letters and numbers only), which is easy to remember and unique.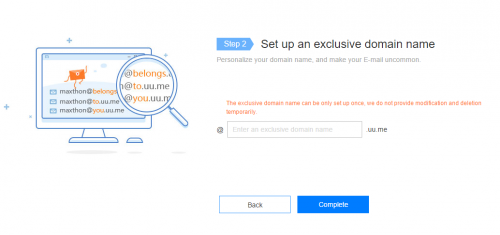 Step 3: Add a shadow mailbox
After verifying a real mail, we need to set up a "shadow mail". That is the most important step for using UUmail, for it all depends on "shadow mail" to protect your real e-mail safe and to block spam. It is actually a puppet of your real mail, in default settings, all mail will be forwarded to your real e-mail.
We recommend you enter your shadow mail address whenever you need to fill in your 'mailbox information' (like registration, torrent file and material downloading). Thus we ensure you receive all the mail you need while in the same time none of your information can be leaked. Therefore, we fundamentally protect your information that no lawbreakers can ever get your real e-mail address.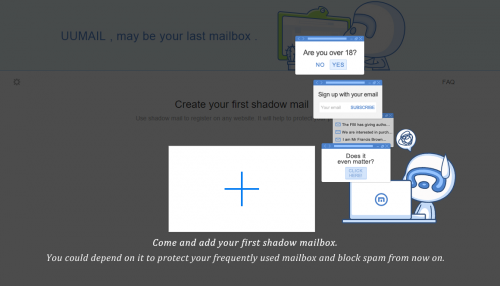 Step 4: Create multiple shadow mails
Each user can create multiple shadow mails, and every shadow mail has a separate receiver switch button. When you switch one off, all mails sent to this shadow mail will not be forwarded to your real mailbox. It completely keeps your mailbox free from spam.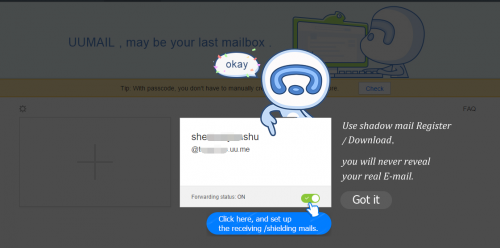 At this point, you have completed all steps for setting up UUmail, and your email account is protected right from this moment. .
---