Posts

44

Joined

Last visited

Days Won

1
Recent Profile Visitors
The recent visitors block is disabled and is not being shown to other users.
ZorMi's Achievements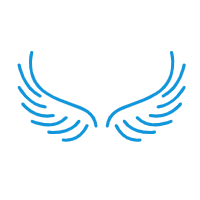 Great Mage (7/10)
Tidal (HiFi audio streaming) is not working either. I suppose it does not have DRM (or something) support for media... (Chromium core does not contain that part, it must be added by developers using it like in Chrome, MS Edge, and others)

It works now as before, meaning it does not crash all the time but the weather on the initial screen still does not work ("network error"). Also, "Auto Fullscreen" is not auto nor full screen. We have to manually slide up to close the bars on every page and the tab header still remains, which is unnecessary in "full screen" mode on an extremely limited phone display area.

Android app (7.0.1.1000) works reliably after logging out from Maxthon server, if you don't care about bookmark sync and other options. However, once you log out - you cannot log in back anymore... until the app is fixed.

Since last week, Maxthon 7.0.1.1000 started crashing randomly every minute or so, just closing its window (Samsung A70). Any newer beta to try on? I wouldn't reinstall some older version and lose all setup...

I have Default selected and it's using Google. 🤔

That new TAB bar on top has no purpose, I know where I am. It reduces the already tight display area in landscape mode (even some dialogs cannot work, the buttons are too low), and falls behind the notch in portrait mode. Please, remove it or at least add a switch to the setup. Auto Fullscreen is not auto, I must swipe up to maximize the page every time - zillion times, and the top/bottom bars are needed very rarely. Please, make it maximized on every new page (if enabled in setup) and show the bars with swipe down gesture. Scripts often do not work when returning to the previous page, a refresh is needed. Regards.

Save Image As... was saving image to the Quick Save path, in Maxthon 5.3.8. and earlier.

Yes, but that only works with the "Quick save images" Ctrl+click shortcut enabled (which is more useful for opening links in the background). When saving an image from the right-click menu, it goes to the download folder also. In version v5 it was saved to this (quick save images) folder, which is more convenient. We could set a separate location for images album.

I know that. At least in Maxthon v5 pictures were (manually) saved to the configured quick save images folder, now images go to the same download folder.

Can we be able to change the "Quick Save Images" hot key? Ctrl + click is already useful to open a link in the background tab (Shift + click in foreground).