Posts

67

Joined

Last visited

Days Won

2
Recent Profile Visitors
The recent visitors block is disabled and is not being shown to other users.
phoenix-76's Achievements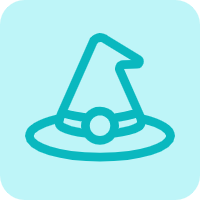 Junior Mage (4/10)
Hi phoenix-76, this issue has been fixed in the latest version 6.2.0.800, could you please try to update it? Hi @BugSir006, yes, I can confirm that the custom search engine definitions now propagate between multiple machines correctly. Still, could you please advise if there is some simple way for a user to locally backup this particular setting? For instance by creating a copy of some config file one could use in case of cloud sync accident?

Hello @BugSir006, thank you for coming back to me. I don't think there was anything special in terms of the "operating steps". I've been using Maxthon6 under my Maxthon account on multiple computers. Two of them I used recently were on 6.2.0.505 running without any problem. Upon release of 6.2.0.600 I installed this version on my work notebook (installed 600 over 505), were using it for several hours and didn't notice any problem. Later that day I launched my home PC running 6.2.0.505, worked on it for several hours and again did not notice any misbehavior. It was only the next day when I started my work notebook w/ 6.2.0.600 again when I immediately noticed all my custom search engine definitions were missing. I don't feel like providing the logs since they apparently contain some internal company data, but I have just noticed the .505 version was automatically installed into c:\Users\username\AppData\Local\Maxthon\Application\6.2.0.505 whereas the .600 into c:\Users\tdoule\AppData\Local\Maxthon\6.2.0.600. I would expect both versions should follow the same installation path logic. Right? Could this be the reason for the user data mismatch?

This is to report that with 6.2.0.600 I've apparently lost (again!) all my custom search engine definitions ? With 6.2.0.505 it was not possible to edit the list of search engines but they worked correctly, with 6.2.0.600 they're simply all gone. Is there a simple way for me to back up this particular setting for later use so I could quickly restore it in case of accident like this? Thanks in advance.

Please add a true Google search engine option into Android MX6 app. The Maxask substitute is way too inferior and returns incomplete or irrelevant search results. Thanks in advance to have this fixed in a timely manner!