Rich collection types
Everyday when you surf the internet, search for information and working materials, how many times that you wish to forever
collect all the news, fancy pictures, and professional blogs? Just collect a single link is far from enough! Particularly when
someday the link turns out to be dead , pictures in pages all fade out with nothing but xx.... left.
Infobox, hopes to solve this problem for you completely!
1.Bookmark:Still can collect by fast archiving and pinning to Shortcut bar.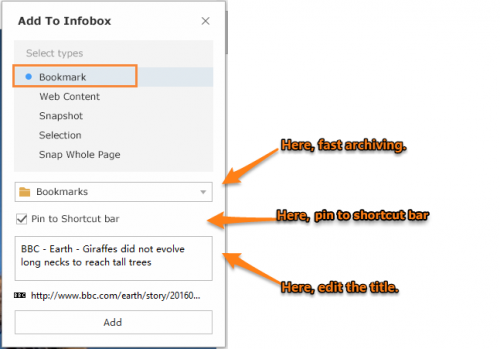 2.Web Content: help to remove ads and other invalid information, save essence content only.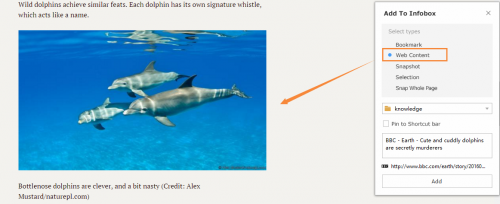 3.Snapshot: create clippings with edit functions.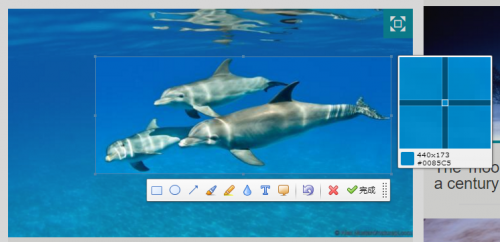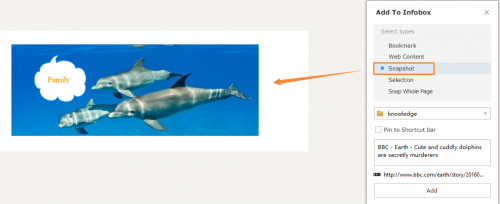 4.Selection : drag your mouse to grasp all.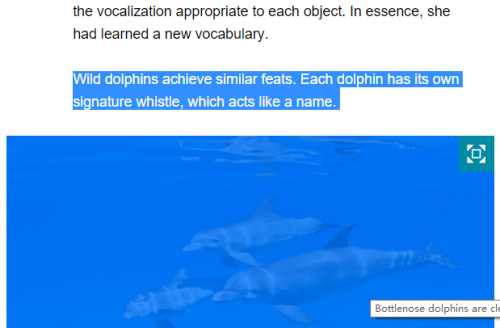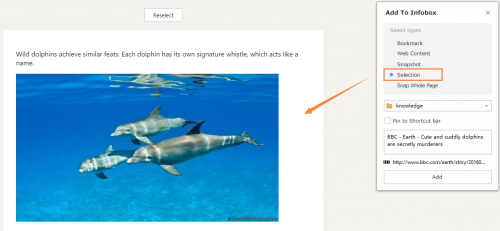 Select first, then click right mouse button to add to Infobox: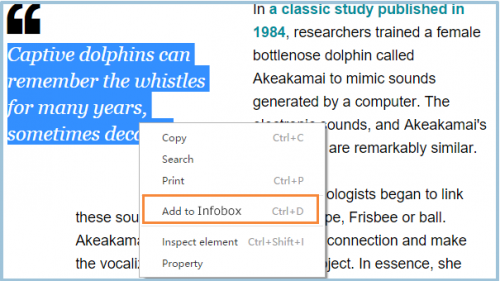 5.Snap whole page : record the whole page as an image.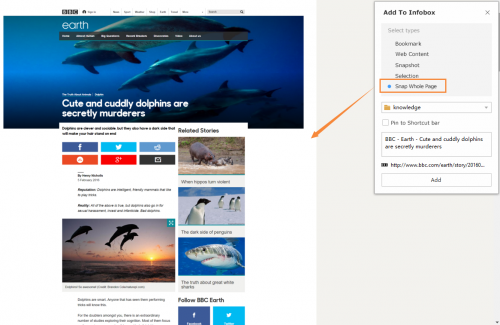 ---