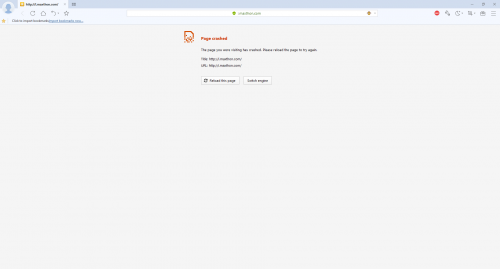 In MX5, i keep getting this page error that just says "page crash" (not the browser).
I really like mx5 and its features but i cant go anywhere without the page crash. other browsers like chrome works with the internet but i wonder if there is a solution to this.
i have tried fixing it and reinstalling this but it doesn't work still.