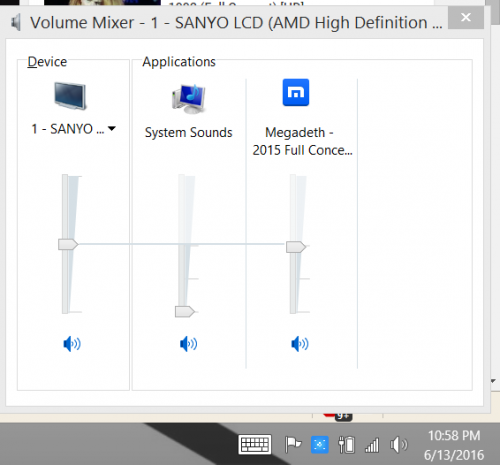 There is a volume control trick I learned last year using maxthon. If I have more than one tab open with media playing, and I open up my volume control from my taskbar, there would be separate controls for those tabs. So I could have one tab open playing a drum beat track, a second tab with a guitar track playing, and another tab open with spatial music playing.. and in my open volume control box, would be 3 volume controls open. On my volume control box, each separate tab would be titled Maxthon, and I could adjust and control how loud I wanted each separate volume. This made it very useful for creating quick ideas online with music tracks from friends who upload and share music we record. It was a very fast way to share and come up with music ideas without needing to use complicated software. 
I held off from doing updates since the last one back in December of last year. Maxthon was running so stellar.. there was no reason I wanted to update it. It was running smoothly! Well the other day an update popped up, I figured it's been a while I'll update it, it can't hurt. And now, that cool volume control for separate tabs is missing! Now when I open up my volume control box from taskbar, there is only 1 volume control for the whole browser. I cannot control each separate individual tabs anymore. Not only that but now media plays choppy. If I have say youtube open playing and open up another media tab, it all plays slow and the browser freezes up. I can't remember which version I was using before this last update version 4.9.3.1000, but it seems to have affected the overall use of streaming media and music. 
I don't know if this is a bug for sure or just a result of change of the update? If anyone knows I'd be interested in hearing. I included a snapshot of the current volume control. There used to be more for each individual tab.