Sync of my favorite stops working. It work from fav.maxthon.com to my PC, but when I change one, sync from my PC to fav.maxthon.com fails.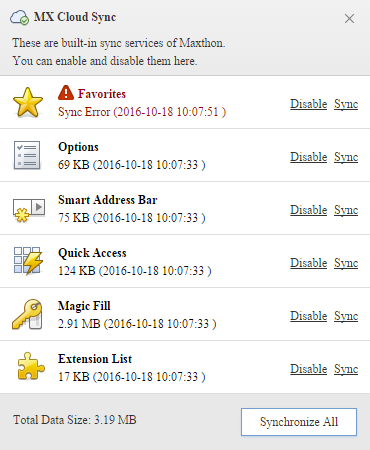 I tried with Maxthon 4.4.8.2000 and 4.9.4.1000 with a new installation without old data.
I also tried using a VPN access from several countries without succès.
The last archived version on http://fav.maxthon.com/api/fav/manager dated 2016.09.21.